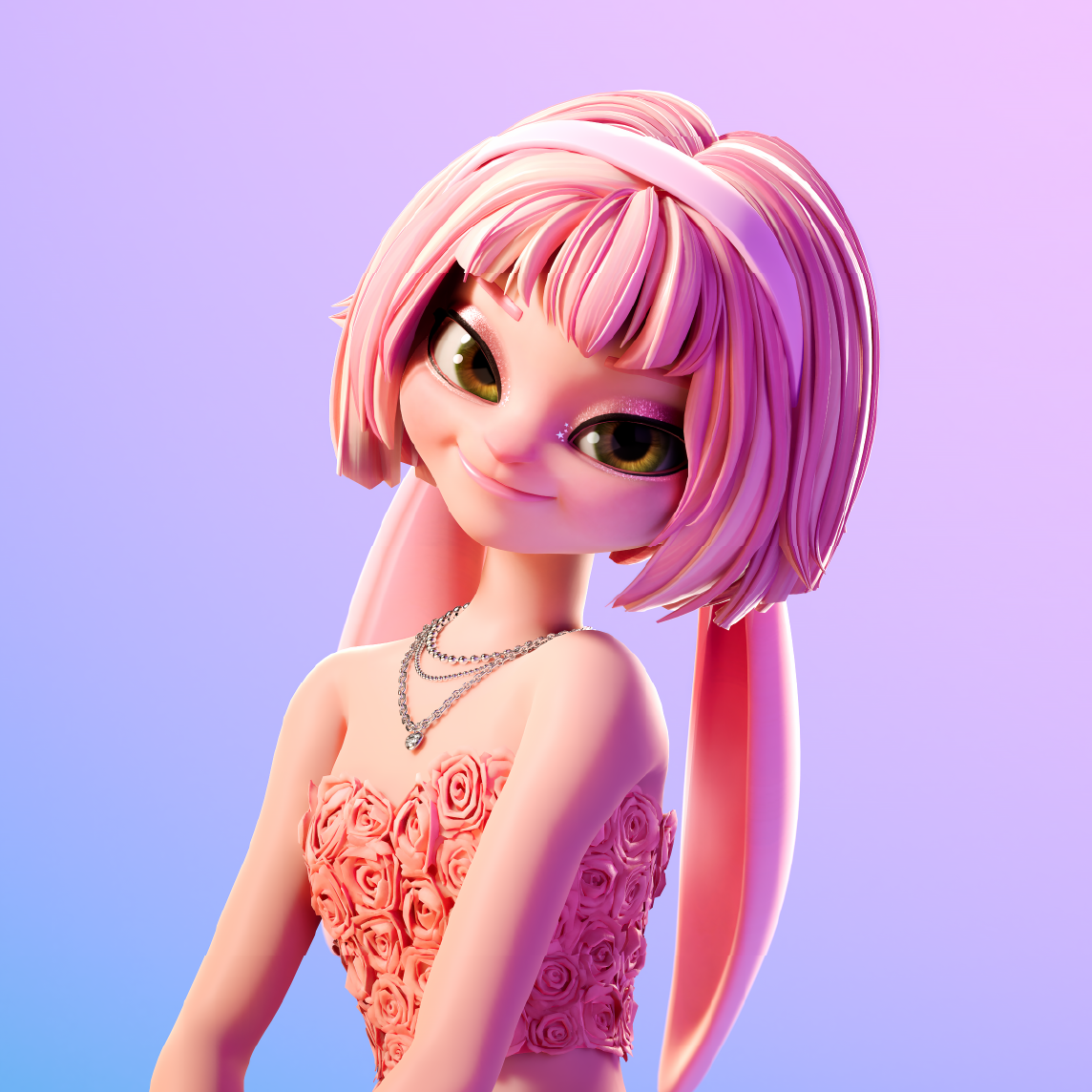 WHO IS APOKI?
APOKI is an iconic virtual K-pop artist with 4 million global fans across social media platforms and she considers herself as a rabbit living somewhere in space. She is attracting attention globally with her powerful vocal, authentic music and fashion and becoming the pioneer of virtual K-pop. She debuted with her digital single 'Get It Out' in February 2021 and her latest digital single 'Shut up Kiss Me Japanese version' is her first global releasing. APOKI's songs are produced by a multi-platinum & billboard #1 producer/songwriter and APOKI's fantastic virtual music videos with cutting-edge techs which leads APOKI to the top virtual artist. APOKI was ranked top 5th at "HTC VIVE's Global VR Social Influencer Top 100" among the top human influencers.
Artistic, Fashionable and Rare 10,000 APOKI PFP NFTs with utility within APOKI ecosystem and Metaverse. JOIN THE APOKI WAVE.
MILESTONE
MD GIVEAWAY
Launch Merchs and drop physical limited merchs to all NFT holders.
APOKI TO THE SPACE
Send APOKI's physical sixth scale figure to the space after sold out.
METAVERSE LAND
Buy land on The Sandbox for APOKI's unique Metaverse, "VV WORLD".
AMA WITH APOKI
Live video call AMA sessions with Virtual APOKI with rare NFT holders. Your wishes will come true on "VV WORLD".
APOKI WORLD ON THE SANDBOX AND NFT AIRDROP
Launch "VV WORLD" on The Sandbox and expand her universe. Airdrop APOKI's unique NFT on The Sandbox to NFT holders.
NYC TIMESQUARE OOH FOR NEW MV
Rare PFP Characters and randomly selected PFPs will be in her new music video and the music video will be displayed on a billboard in New York Times Square.
This website uses cookies to provide a better user environment. For more information about cookies, please visit the Privacy Policy page.Learn more